About this guide
Most business owners have heard the term "digital marketing" before, but how well do you understand it and the opportunities it offers for your business? It can be overwhelming as it covers many forms and can involve many strategies.
What's included
This guide includes over 60 pages of content to help you understand digital marketing. We've divided this guide into two main sections:
12 different methods of digital marketing
The simplest definition of digital marketing is advertising that's delivered through digital channels. It can take many forms and involve many strategies. We'll look at the 12 most popular methods.
This includes:
Search Engine Optimization (SEO)
Social media marketing
Pay-per-click marketing
Content marketing
Native advertising
Affiliate marketing
Influencer marketing
Online Public Relations (PR)
Inbound marketing
Marketing automation
A to-do checklist to optimize your own digital marketing efforts
The first section featured explanations and recommendations for everything related to digital marketing campaigns. Next, we'll look at tasks that you can focus on to keep your efforts simple and not overwhelming.
What DailyStory can do for your business's digital marketing
So, how do you maximize your digital marketing to better share your brand and engage with customers (and potential customers)? Expand your tactics and then automate those tactics with DailyStory, of course.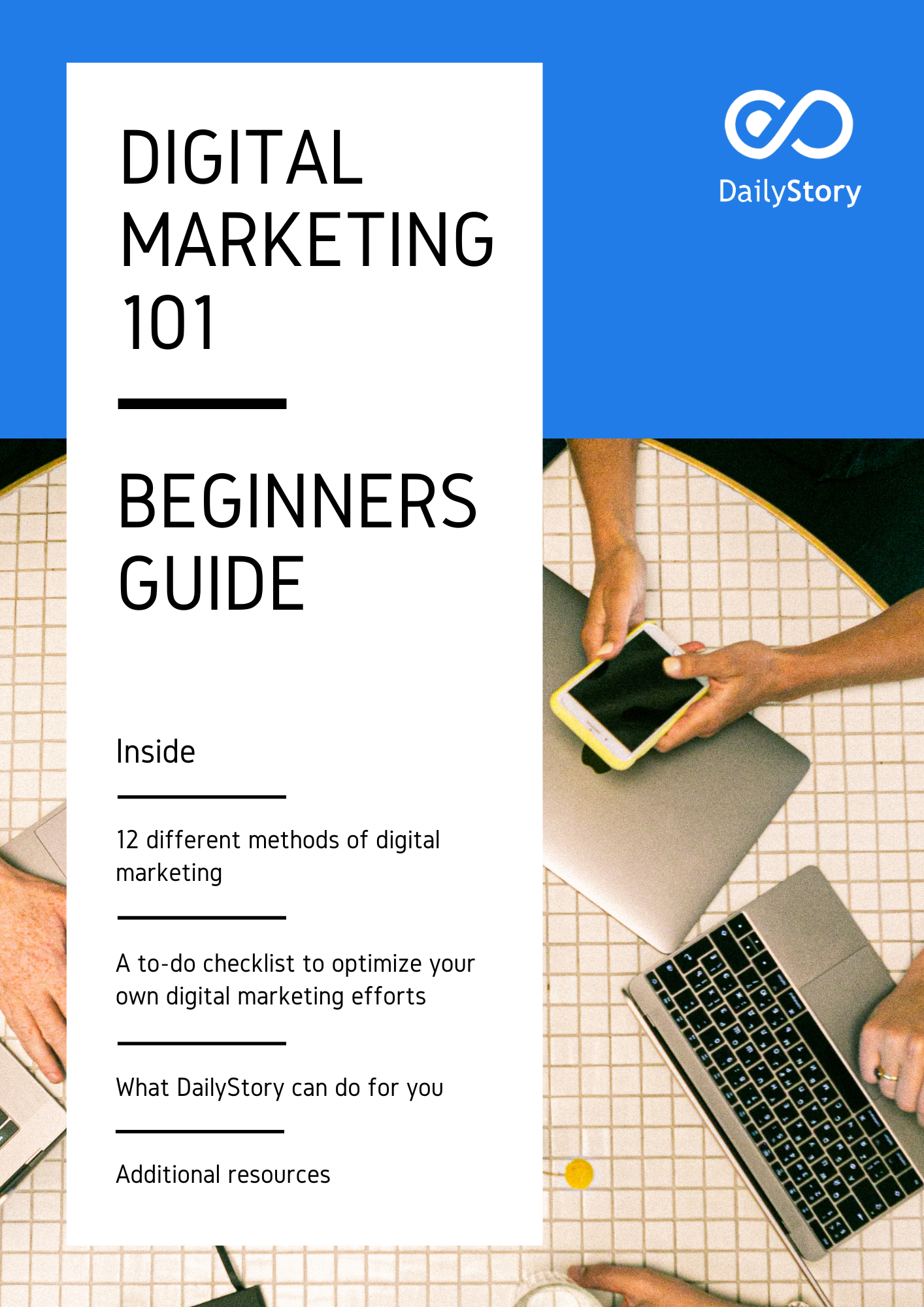 Download the Guide
Complete the form to get the Digital Marketing 101 guide sent to your email address.