About this guide
SMS marketing is a powerful tool for cannabis marketers. These strategies and tips will help ensure that your text messages get delivered, read, and drive revenue for your product or dispensary. The more effective your SMS marketing, the higher your sales.
This guide includes 20+ pages of actionable tips, strategies, and recommendations to help you run and effective SMS marketing campaign for your cannabis retail or medicinal location.
What's included
We've divided this guide into two main sections:
1. What you can do as a cannabis / CBD marketer
While many of these recommendations don't apply strictly to cannabis / CBD, most do. And, although cannabis is not federally legalized yet, consideration should be made for what is legal in a state-to-state environment.
2. What DailyStory can do for cannabis marketers
The first part of the guide details steps and recommendations for running a successful cannabis text message campaign. These should be common across any marketing platform you use. But, when using DailyStory, there is much more that can be done to boost the success of your campaign.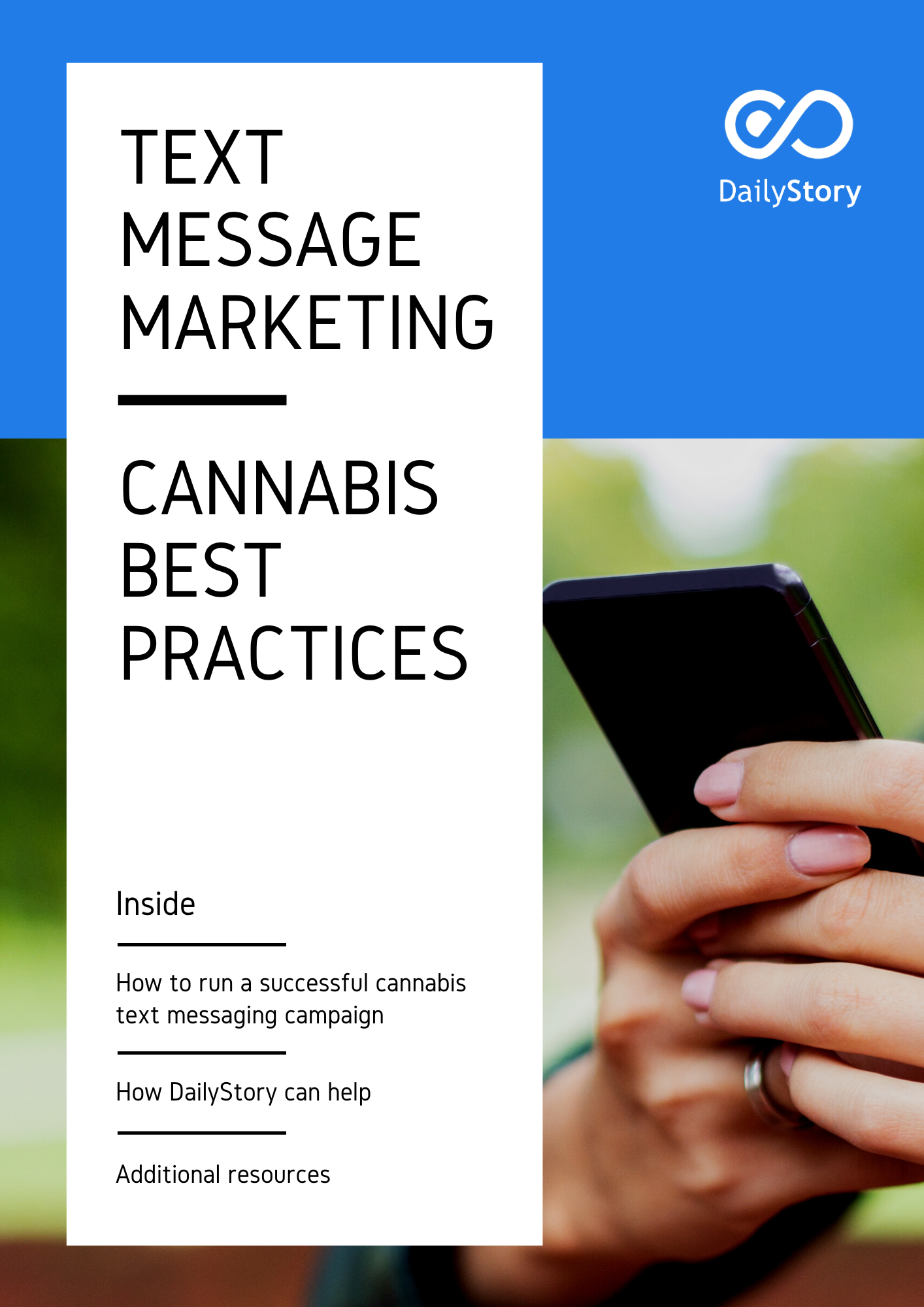 Download the Guide
Complete the form to get the Text Message Marketing Cannabis Best Practices guide sent to your email address.