DailyStory's marketing automation platform can help your non-profit improve donations and increase member participation. All leading to a better member experience and happier members.
Submit the form to learn more!👉
We will follow-up to learn more about your specific needs and discuss how DailyStory creates more sales, builds loyalty with your customers, and grows your business.
We'll send you a free guide
Fill out the form and we'll also send you our Getting Started with Marketing Automation guide.
About the guide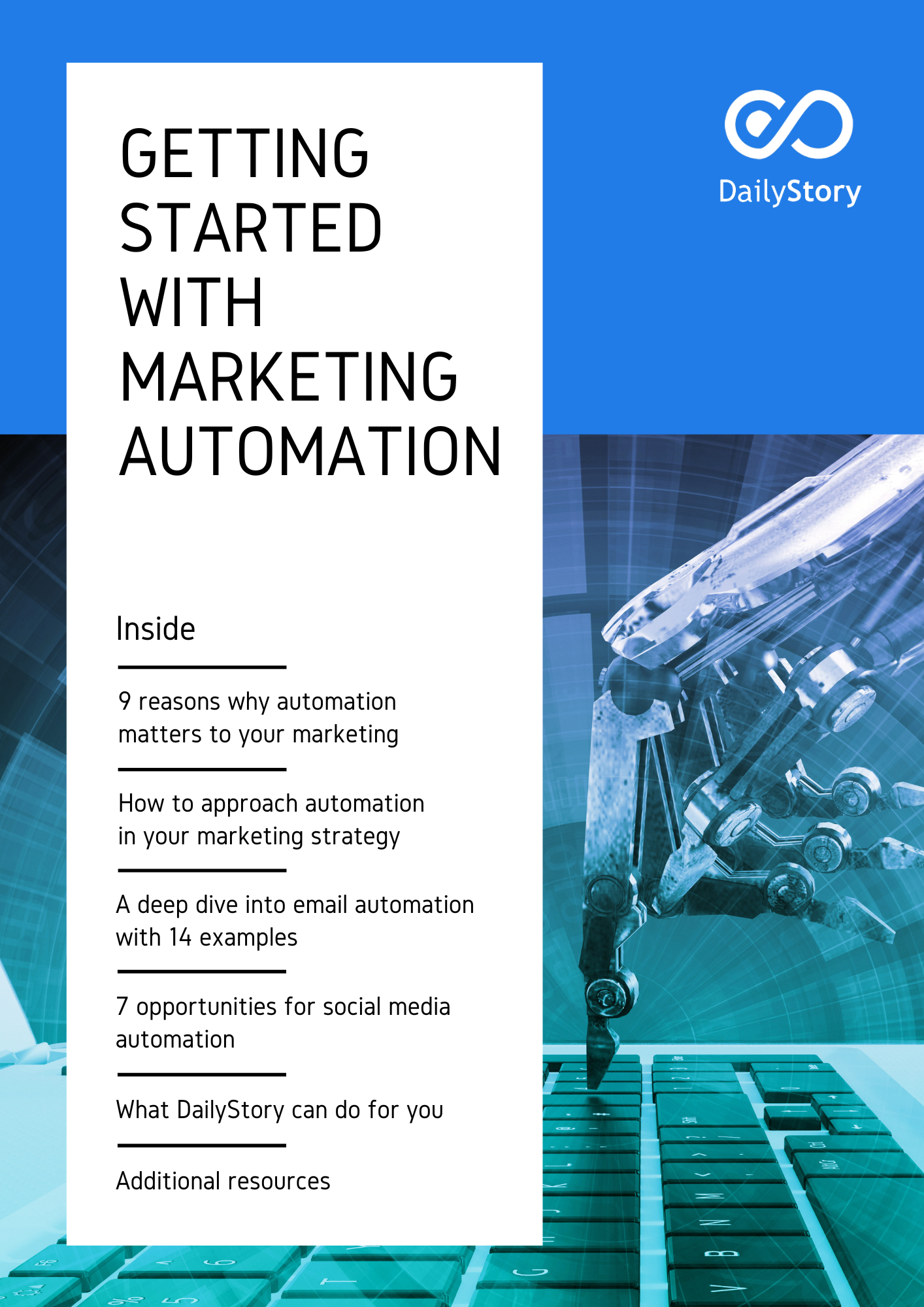 Marketing automation, by nature then, refers to any outbound marketing (like email and text messages) that automatically happens in response to a user's actions that were made or not made. For example, when a lead joins your email newsletter subscription list, a welcome email is automatically sent to that new subscriber.
Want to learn more?
Please complete the form below and we'll send the guide too!