About this guide
SMS marketing is a powerful tool for marketers, but it's not as simple as texting your customers once you have their phone numbers.
What's included
This guide includes over 20 pages of content to help ensure that your texts get delivered and lead to a higher ROI on your invested time and resources. In other words, the more effective the text message marketing, the higher your sales.
We've divided this guide into two main sections:
What you can do
Planning and executing any text messaging campaign can feel overwhelming for any marketer. Let's dive into how phone companies work, the difference between SMS and MMS messages, how carrier violations can impact your marketing, the importance of quality data, and more to empower you to make the smartest decisions when it comes to your text message campaigns.
Understand how phone companies (carriers) work
Bring quality data
Build your SMS reputation
A picture is worth 1,000 words
Invest time and effort into your content
What DailyStory does to help
We built DailyStory to help business owners, like you, easily communicate with your customers. Letting you focus on running your business, not on the challenges of digital marketing. DailyStory does this by getting your content to the right people, at the right time, using the right medium. Our No. 1 priority is helping you!
The first section featured steps and recommendations for running a successful text message campaign. These should be common across any marketing platform you use. But, when using DailyStory, there is much more that can be done to boost the success of your campaign.
DailyStory is a marketing automation platform. It helps you take your existing and new marketing campaigns and execute them with process, consistency and measurement. It does this with a set of common marketing tools (text message, email, pop-ups, website, landing pages), provides reporting around those, but most importantly enables powerful automation to enable you to run automated campaigns.
The capabilities we share in this section are what we believe DailyStory can uniquely offer to marketers in a highly competitive digital world.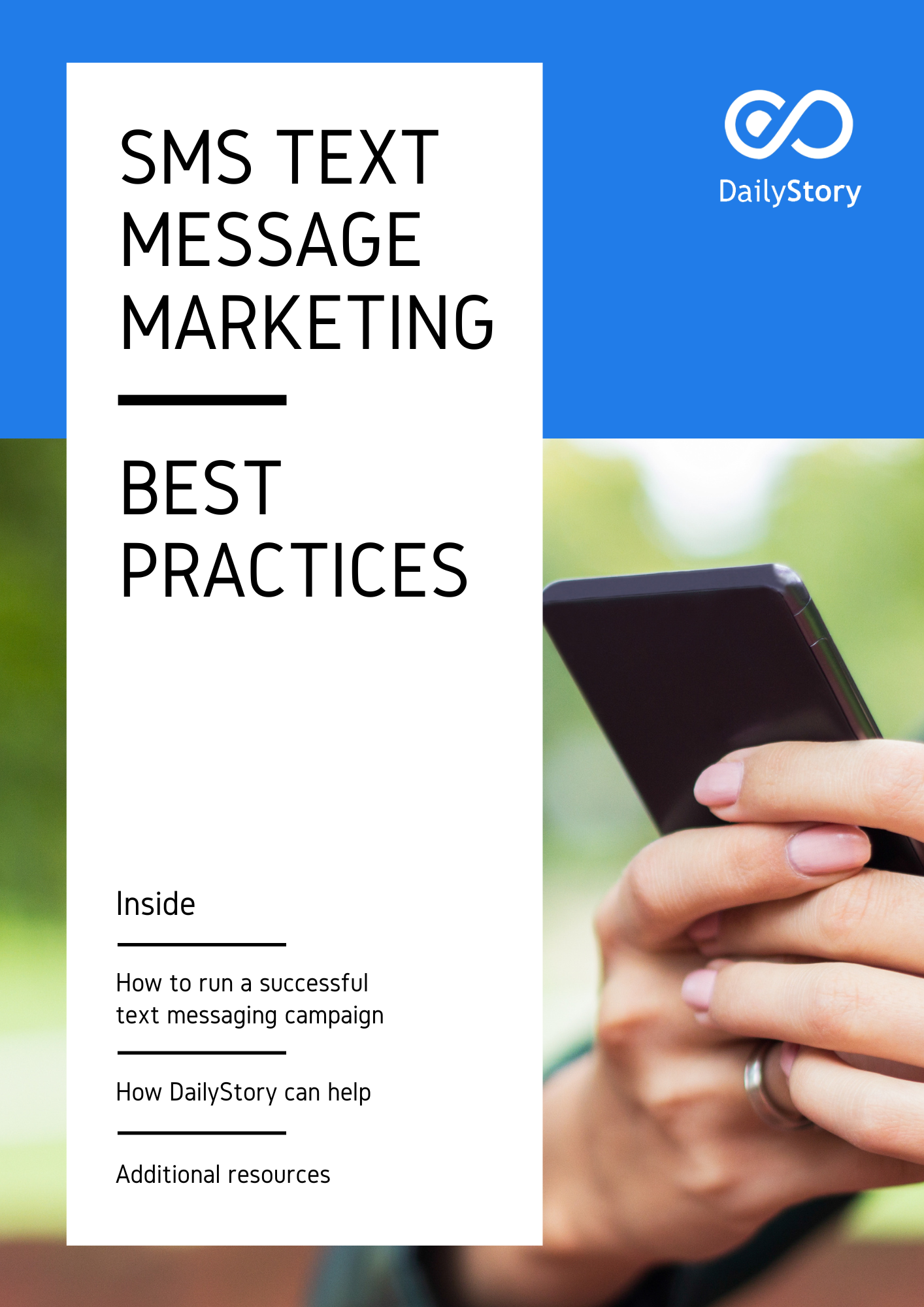 Download the Guide
Complete the form to get the SMS Marketing Best Practices: Downloadable Guide guide sent to your email address.