DailyStory partners with the largest and most well-known CBD brands. And we can help you with your digital marketing too.
Submit the form to learn more!👉
We will follow-up to learn more about your specific needs and discuss how DailyStory creates more sales, builds loyalty with your customers, and grows your business.
We'll send you a free guide
Fill out the form and we'll also send you our SMS Marketing for CBD Best Practices guide.
About the guide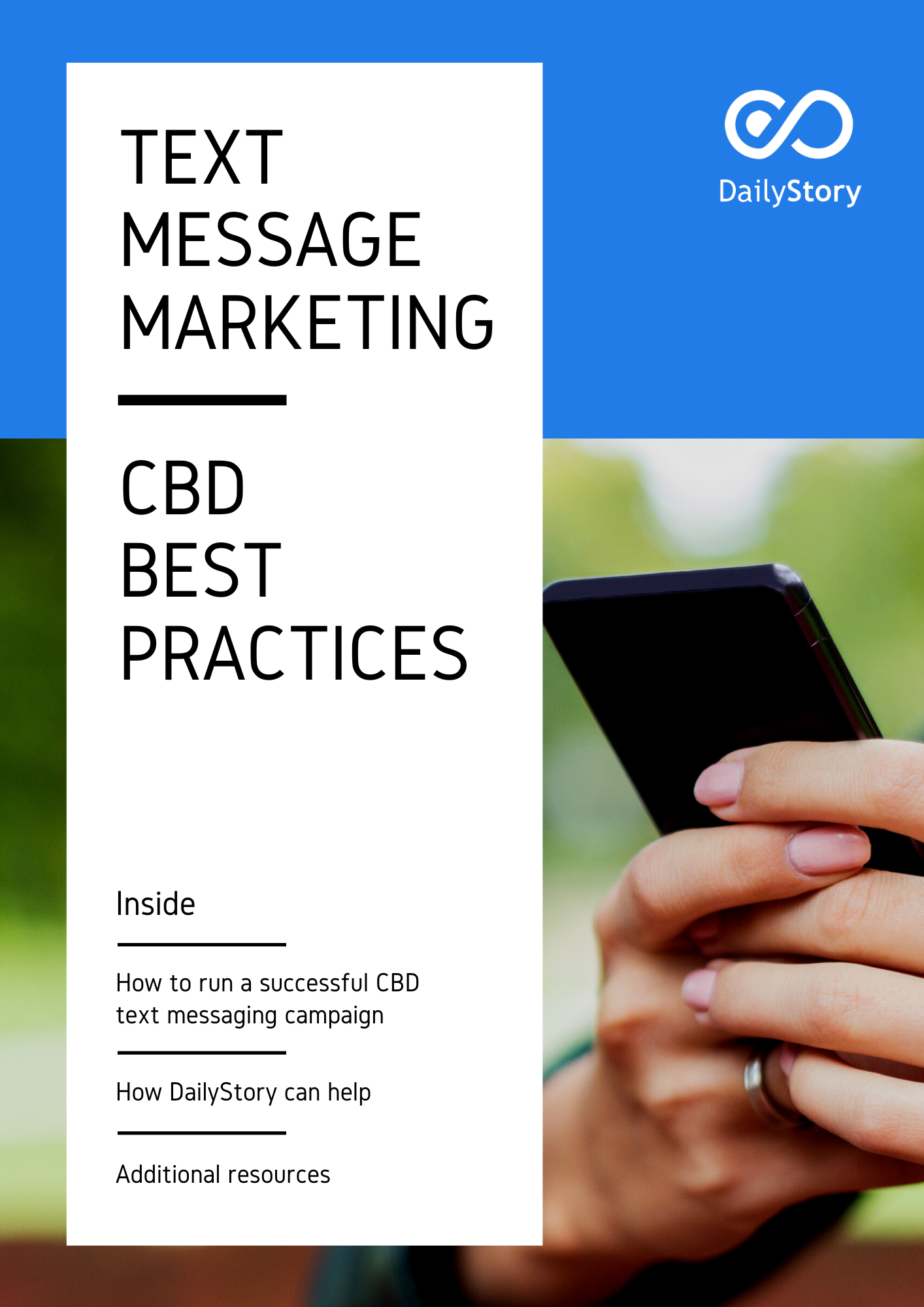 SMS marketing is a powerful tool for CBD marketers. These strategies and tips will help ensure that your text messages get delivered, read, and drive revenue for your product. The more effective your SMS marketing, the higher your sales.
Want to learn more?
Please complete the form below and we'll send the guide too!