Streamline your marketing efforts, maintain brand consistency, and increase franchisee ROI. All leading to a better franchise member experience and a more profitable business.
Submit the form to learn more!👉
We will follow-up to learn more about your specific needs and dicuss how DailyStory creates more sales, builds loyalty with your customers, and grows your business.
Free Marketing Guide
Fill out the form and we'll also send you our Franchisor Marketing Best Practices guide.
About the guide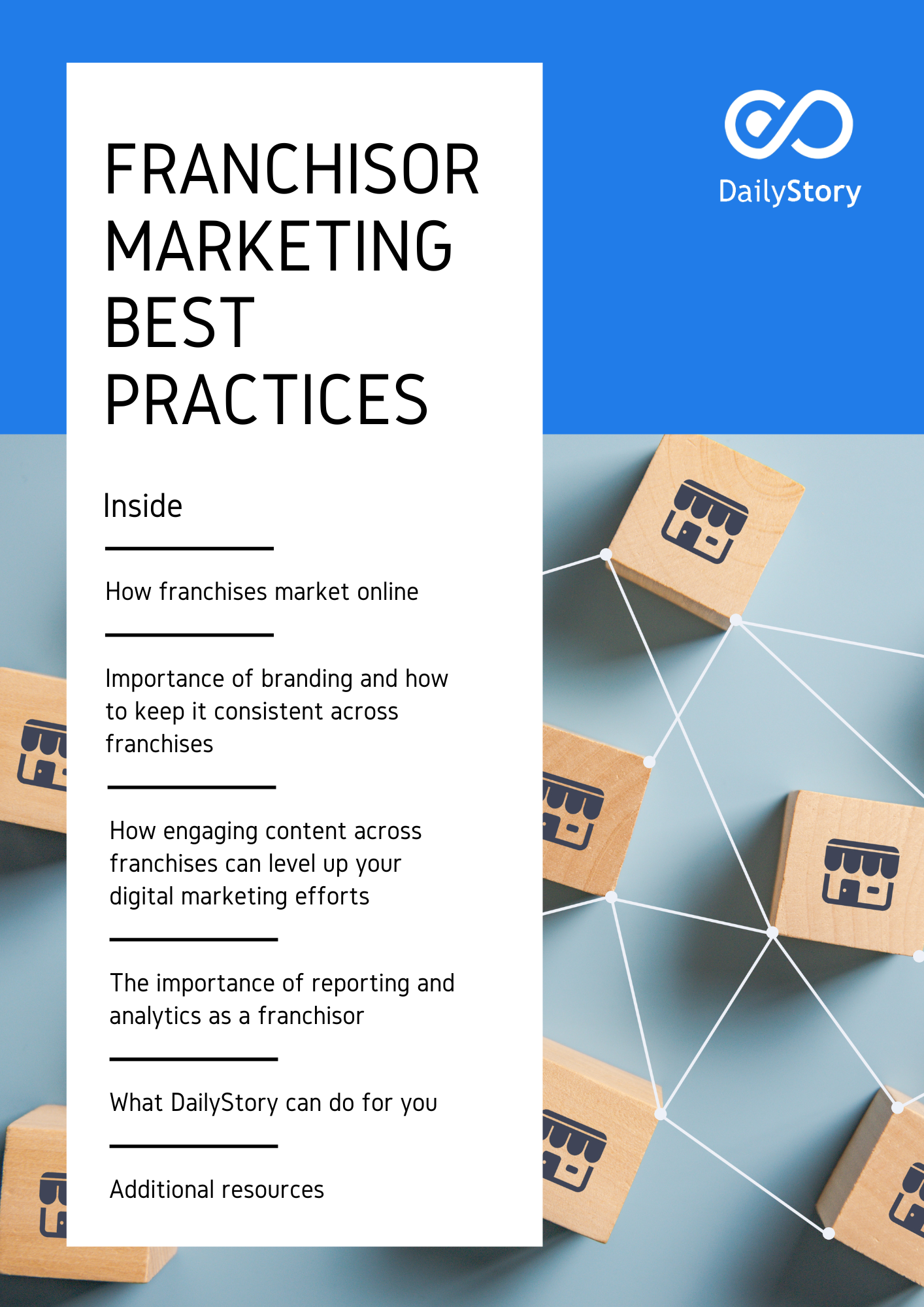 Franchising is a targeted business approach employed to gain a larger market share, attract and retain customers, and foster lasting customer relationships. The strategies and tips in this guide will help ensure you maintain your focus through the lens of the franchisor, improve your marketing results and ultimately grow your franchise business.
Want to learn more?
Please complete the form below and we'll send the guide too!