About this guide
Congratulations! You've decided to take the leap and invest in the first marketing campaign for your company. And while marketing itself is definitely nothing new, being a first-timer isn't as unique as it sounds.
With so many new companies starting, this is an incredibly common scenario. In fact, there were about 266,000 new businesses that began during the fourth quarter of 2019 alone.
If you're a team of one, planning your first campaign can feel especially overwhelming. Heck, even understanding what a campaign is can be confusing. So, where should you begin?
Identifying what you want to achieve
Determining how to achieve it
Sharing the DailyStory features that can help make it happen
A checklist of quick to-dos when launching your first marketing campaign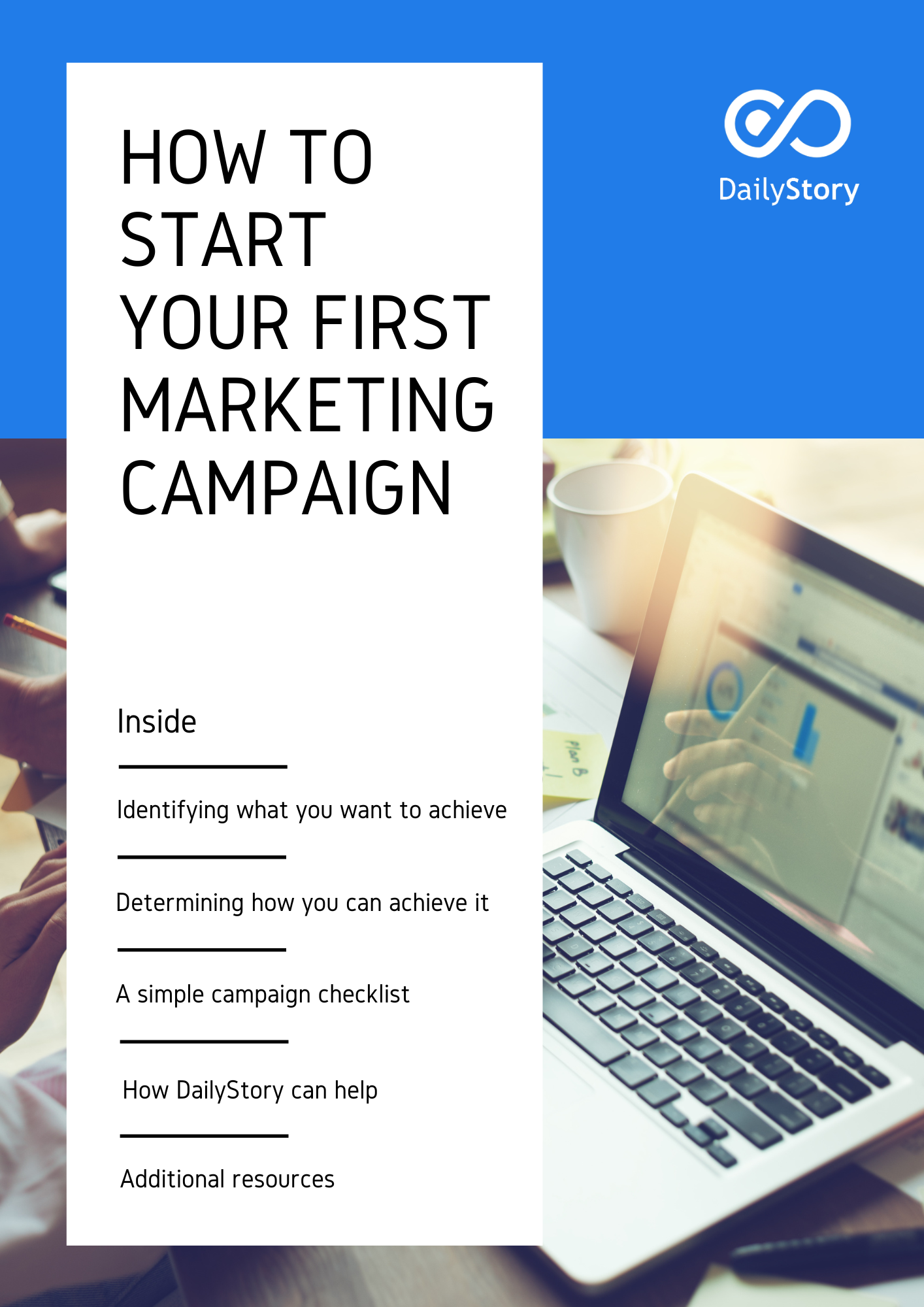 Download the Guide
Complete the form to get the How to Start Your First Marketing Campaign guide sent to your email address.