Capturing, storing, and using customer data is part of any modern marketing experience. Specifically for email and content targeting and personalization.
Customer data drives customer experience
Customer data is vital for matching content to the context of the visitor or audience. This is known as personalization. And personalization ensures that the content shown to the visitor or customer fits the problem or need the customer wants to solve.
Large brands, such as Amazon, have proven that customers are willing to part with information about themselves, but only if it improves the service they receive and creates a better customer experience.
Personalization isn't just about the content shown on your website or the emails you send your customers. It can also include the conversations your sales and support team has, the targeted ads shown, and the direct mail sent out.
Amazon has set the expectation of how this is done correctly.
Unfortunately, most companies don't have the brand recognition that Amazon does.
Their primary challenge, and likely yours, is distrust of how customer data is managed.
People are right to be distrustful
There have been many well-publicized and very public data breaches in recent years.
Data breaches are too common
Recently Under Armor disclosed that about 150 million customer records were stolen in a data breach of the popular MyFitnessPal App.
These data breaches expose troves of personal information. Thankfully in MyFitnessPal's case none of it included payment information.
The information leakage isn't just embarrassing for the company, bad actors use this information to engineer access to other systems. Unfortunately it's not uncommon for people to use the same password for all their online activities. And these data breaches provide hackers with fodder to use for breaching other systems.
And it's not just data breaches causing distrust.
Governments can overreach…
Customer data retention policies in Australia made news. Some citizens are upset at proposed legislation to require telecommunications companies to retain customer data for up to 2 years.
But governments also create meaningful legislation
Because of this distrust, governments are putting in place legislation to protect consumers. Such as the European Union's General Data Protection Regulation (GDPR).
And GDPR will have a real impact on marketers ability to collect customer data.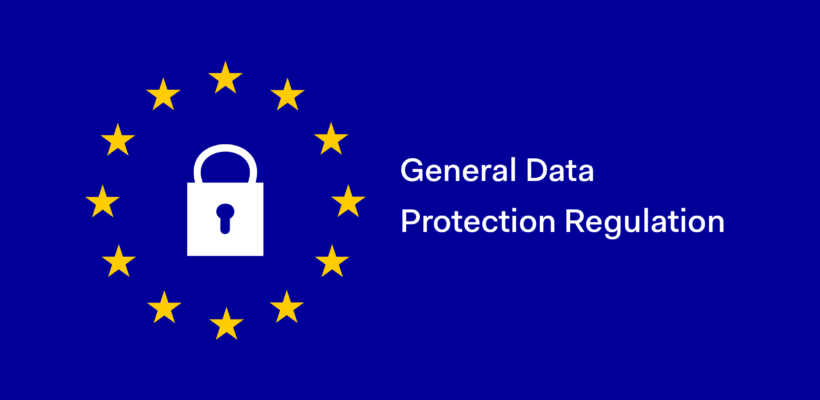 Related: Read our summary of the European Union's General Data Protection Regulation.
Unfortunately all of these trends put a burden on organizations to ensure that they:
Use customer data to improve the service or product experience for their customers;
Are transparent on the type of customer data collected;
And, that they protect the customer data they have
Below are some best practices to help.
Customer Data Management Best Practices
Below are several customer data management best practices.
1. Publish a privacy policy
A privacy policy publicly outlines how you manage your customer's data (see our privacy policy). A privacy policy includes some or all of the ways a customer's data is gathered, used, disclosed, and managed. And a privacy policy fulfills a legal requirement to protect a customer or client's privacy.
2. Restrict access to customer data
Customer data disclosures can happen with even the most hardened technology solutions in place. Access to customer data, even by the people managing it, should be limited.
Several well publicized stories about hospital workers reading records of celebrity patients highlights this. Even the best systems can be circumvented by the people working in the system if they have unrestricted access.
3. Stored customer data securely
Just as people should not easily have access to customer data. Systems working with the data should do so in a secure way.
With the proliferation of web APIs ensuring data is transmitted over TLS 1.2, data storage systems are properly fire walled, and data is encrypted when appropriate.
4. Audit history
Finally, maintaining an audit history provides the ability to review who has accessed the customer data and what changes were made.
Just about every modern application that deals with customer data has some type of audit system to track access and changes.
5. Customer transparency
A good best practice is to be clear with your customers about the type of information you are asking for and how you will use it.
Often this can be covered in your privacy policy, but sometimes it's helpful to highlight this without the formality of the privacy policy.